https://zeptobars.com/en/read/open-microchip-asic-what-inside-II-msp430-pic-z80
Part II: How to «open» microchip and what's inside? Z80, Multiclet, MSP430, PIC and more
In this article we'll continue cracking microchips open. If you've missed first article – it's here.
«Canonical» way of opening microchips:
Cut a small hole in the center of the chip with a dremel: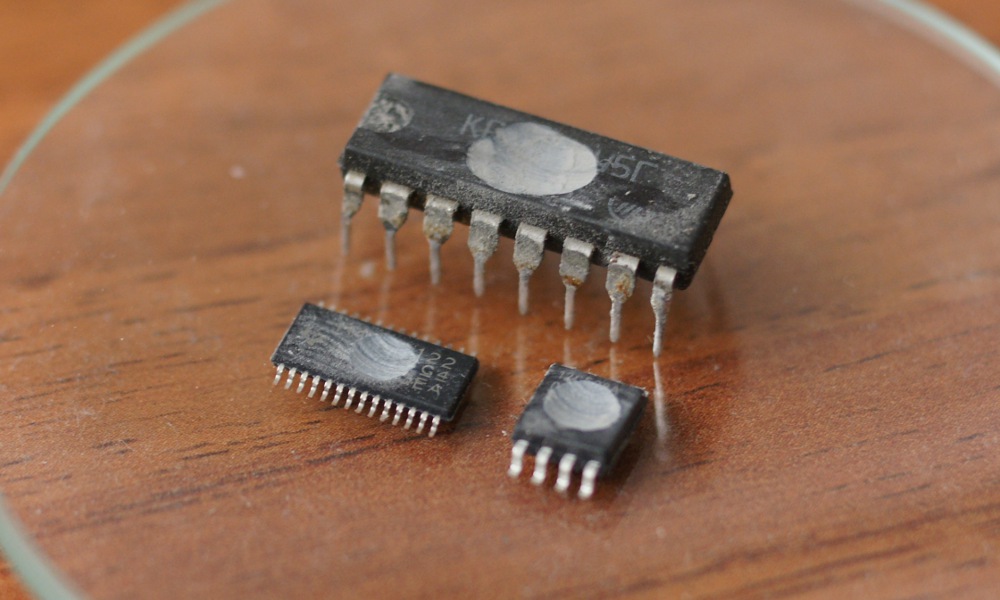 WARNING!: All operations with acids must be performed in a fume hood, with proper protection (gloves, gas mask, e.t.c).